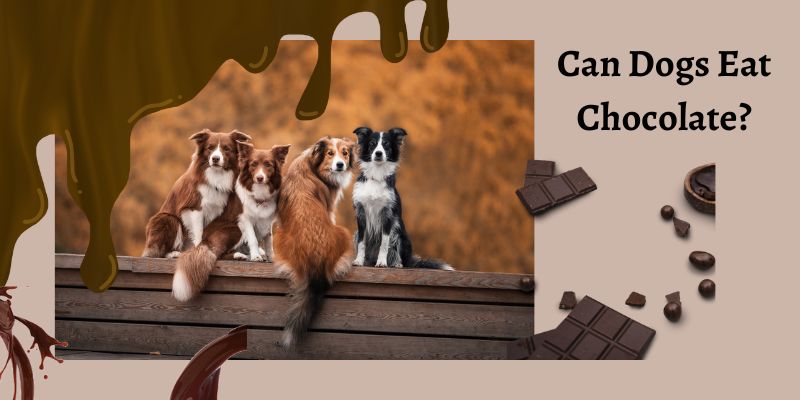 Can dogs eat chocolate? Christmas and Advent are almost approaching, and many people who enjoy the holiday are again turning to chocolate as their go-to treat. But, because chocolate can be hazardous to dogs even in small doses, households with dogs should store the treat carefully. However, how exactly does chocolate poisoning in dogs happen, and what should pet owners do if their dog has already consumed the chocolate?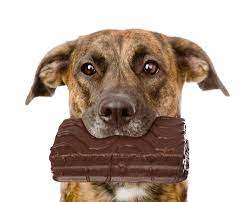 WHY CAN'T DOGS HAVE CHOCOLATE?
Chocolate can be hazardous to dogs, even in small amounts. Theobromine, an ingredient in chocolate, is the cause. Due to an enzyme found in their bodies, humans can swiftly break down and eliminate theobromine, a chemical similar to coffee; dogs, however, lack this enzyme. Theobromine can only be broken down very slowly in dogs as a result, and because of its prolonged retention duration in the body, it can cause various symptoms. Additionally, certain varieties of chocolate have trace quantities of caffeine. For dogs, theobromine and caffeine, in particular, can be hazardous.
DOG CHOCOLATE POISONING Symptoms
A dog may have several symptoms shortly after eating chocolate, including an elevated heart rate, convulsions, and muscle tremors; other symptoms include digestive issues, vomiting, diarrhea, internal bleeding, and respiratory arrest. Additionally, excessive chocolate consumption in dogs might cause blindness. The issue is that the symptoms listed here are typical of poisoning generally and may have been brought on by various causes. Therefore, to eliminate the possibility that the poisoning was caused by theobromine, pet owners should always keep chocolate out of reach of dogs.
HOW MUCH CHOCOLATE CAN DOGS EAT SAFELY?
The dose is all that matters; even the tiniest doses might cause the symptoms above in dogs. However, the danger is influenced not only by the quantity of chocolate consumed but also by the type of chocolate consumed as well as the size and weight of the dog. Generally speaking, a large, heavier dog may consume more chocolate before showing signs of poisoning than a little dog. Additionally, chocolate variants with a high cocoa content, like cooking or dark chocolate, have the highest theobromine concentrations. Regular chocolate consumption can cause chronic heart poisoning symptoms in dogs. According to studies, dogs who regularly consume chocolate have trouble relaxing their heart muscles, which results in less blood entering the heart.
HOW DO I ACT AFTER MY DOG EATS CHOCOLATE?
The doctor can then treat the initial signs and aid the animal's circulation. He will typically start removing the poison from the dog's body simultaneously. There is no specific treatment for canine chocolate toxicity. If the chocolate was consumed within the previous hour or two, making the dog throw up might assist. To reduce the absorption of the poisons, the veterinarian may also administer activated charcoal. In more severe cases, a lengthy course of intensive therapy may be started, including supportive therapy involving anti-seizure medications, oxygen therapy, intravenous fluids, etc.
Your dog faces a very real risk of chocolate poisoning. Ensure the chocolate is out of your dog's reach to prevent this. Pay close attention during holidays like Easter and Christmas because chocolate is frequently found throughout the house.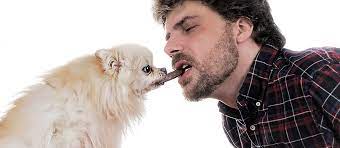 How Can Pet Owners Prevent Chocolate In Dogs?
The best strategy to prevent the poisoning of dogs is to keep chocolate and other sweets out of their reach. As a result, dog owners should never give their pets chocolate, not even as a treat or a modest snack, at the dinner table. For dogs, chocolate is particularly harmful. If this does occur, a vet needs to be contacted right away.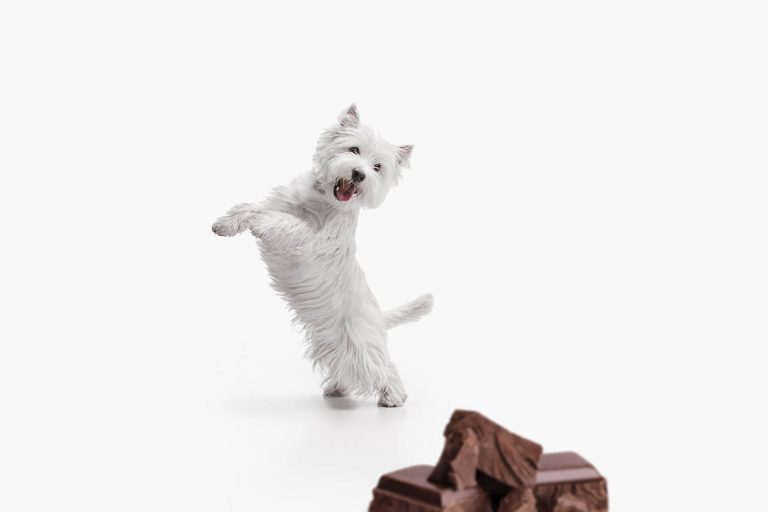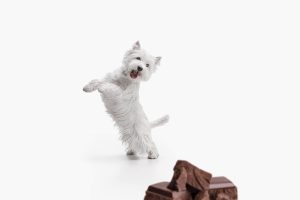 How can I keep my dog safe from the perils of chocolate?
Dogs adore sweets much like humans do, so they'll undoubtedly want to eat anything you do. It's crucial to ensure that chocolate is never left lying around within your dog's reach because dogs are likely to consume it if given a chance.
Here are some suggestions to help your dog avoid chocolate:
Inform any adults who come in contact with your dog about the perils of chocolate for canines.

Keep chocolate out of your dog's reach by placing it in high cabinets.

Use a door guard to prevent your dog from entering the dining room and kitchen.

When your dog is playing with kids, be present and let the kids know that dogs cannot eat chocolate.

Teach your dog the "don't" command to both comply.  
Whether you indulge in chocolate on a special occasion or a regular day, remember that it is extremely harmful to dogs. Make sure your pet is secure, and clean the area around them of any chocolate. 
 Dog ate chocolate: poisoning treatment
Unfortunately, chocolate poisoning has no known cause or cure. The sooner you bring your dog to the veterinarian, the more the vet will assist him. Before the poison enters the dog's bloodstream, the vet will try to extract as much of it as possible. An immediate response is crucial for the following reasons: Nothing more can be done at this stage if the chocolate has already been entirely digested. After eating the chocolate, you have a few options within two hours: Activated charcoal is administered during gastric lavage while under anesthesia to induce vomiting. It may also be beneficial to receive vein infusions that boost urine excretion.
Dog ate chocolate: It's better to be safe than sorry!
Of course, it is preferable if your dog never gets a chance to eat chocolate. Avoid leaving any bars out in the open and store them somewhere dog-proof. Cunning dogs can reach unusual places!
Of course, you should watch what your dog consumes in the wild. There are other things besides chocolate that can be harmful.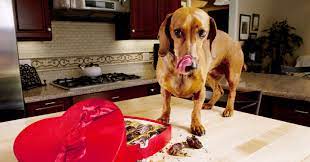 Can dogs also eat chips?
It's not worth giving your dog salty foods like pretzels or chips. A dog who eats too much salt could become incredibly thirsty. This necessitates regular trips to the fire hydrant and could result in sodium ion overdose.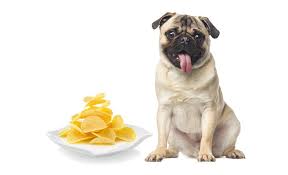 Conclusion: A dog ate chocolate
Dogs should not consume chocolates at any cost. If it does, kindly visit the veterinarian immediately because even a small amount can be fatal.