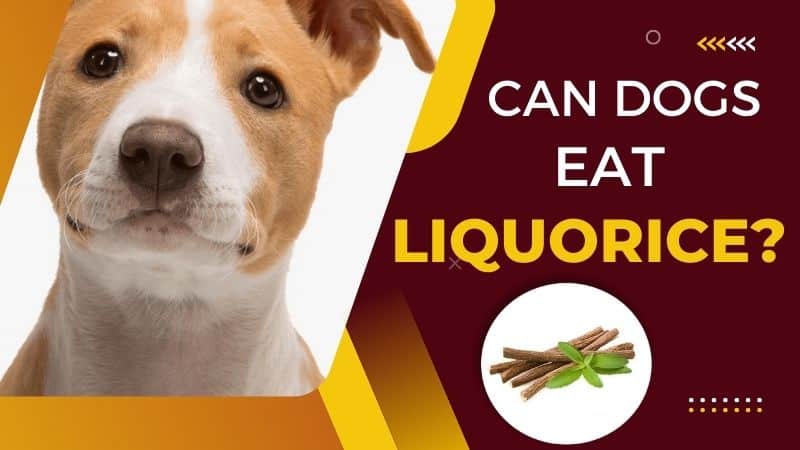 Can Dogs Eat Liquorice? While trying to ensure the health of your dog and at the same time in the quest of finding out something new to feed him, you might come across the word Liquorice or Licorice, and this might lead to the question "Can Dogs Eat Liquorice"?the short answer is no.
Known as licorice in the U.S. and Canada and licorice in Ireland and the U.K., the spelling is the only difference between the two.
An herb of the Fabaceae family, licorice, or Glycyrrhiza glabra, yields a flavoring from its root that is sweet and aromatic.
Undoubtedly, all dog owners want to provide their beloved pets with something new. Your choices, however, can impact your dog's health. As caretakers, we need to make the right decisions for our dogs.
What is Liquorice?
Licorice extract is obtained from the plant Glycyrrhiza glabra. Some confectionaries and organic teas contain licorice extract as a sweetener and flavoring agent. Southern Europe and Western Asia are native to this plant. Glycyrrhizic acid, also known as GZA, is extracted from licorice. What about eating licorice? Can dogs eat it?
Can dogs eat licorice?
Dogs cannot eat licorice. The high amount of sugar in licorice harms a dog's teeth. Dogs can also become diabetic and obese as a result of it. Sugar consumed in excess can cause water retention, sodium retention, and potassium deficiency. Sugar in licorice isn't the only thing harmful to your dog; the main component, glycyrrhizin, is also detrimental. Moreover, long-term consumption of this will increase your dog's blood pressure to dangerous levels, resulting in death.
Licorice toxicity indication in dogs:
If consumed in a minimal quantity as compared to the dog's size, then there might be nothing to worry about; however, in the case where your dog has eaten licorice in excess, watch out for these symptoms, and if they occur and gradually worsen, be sure to get your dog to the veterinarian as soon as possible.
Vomiting
Diarrhea
Feeling lethargic
Excessive activity
An increase in blood pressure
Weakness in muscles
Change in behavior
Dogs should not be given licorice. We warn you that it is dangerous, especially for pregnant dogs, nursing dogs, diabetic dogs, and dogs with liver or kidney diseases.
Conclusion
Dogs should not consume licorice.
I hope you've now been discouraged from giving licorice to your dog. Make sure you enjoy your licorice and don't share it with your dog. Also, share this info with anyone who has a similar query.