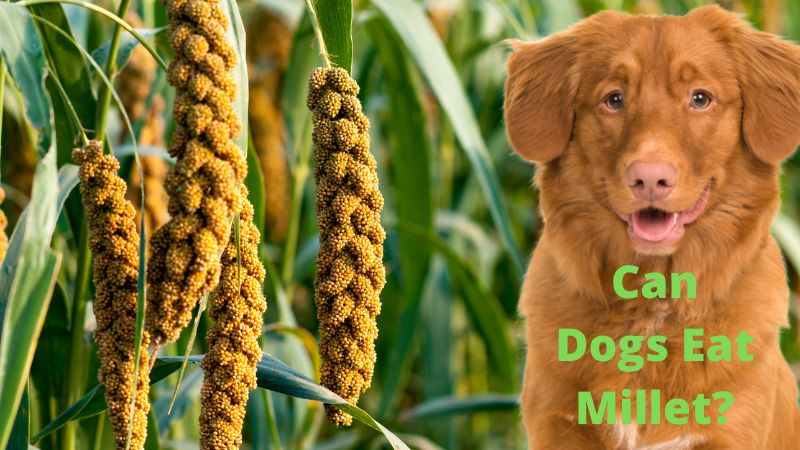 Nutritionists have found cereals and grains to be healthy and safe for human consumption, and they are readily available in most places.
You may have asked yourself if your dog can eat Millet as part of its balanced
The answer is yes if you question whether your pet can eat Millet. The use of Millet can enhance a dog's diet.
This grain is high in Phosphorus, Vitamin B, and Iron. Aside from providing pets with carbohydrates, they are also easy to digest.
Several dog foods contain millet flour, including treats that can be baked.
Millet – a brief history?
While there are several cereal grains, Millet is unique. Technically it is a seed.
Wheat and rice are the most commonly consumed grains across the world. Today's healthiest grains are pearl millet, foxtail millet, jowar, and finger millet. Despite being readily available and easy to prepare, it is an expensive grain.
Millet flour and whole millets are naturally gluten-free. Different types of Millet are becoming increasingly popular as healthier alternatives to rice and wheat due to increased awareness of gluten sensitivity.
Cooking Millet properly is essential to ensure it is consumed and digested effectively.
There is no need to worry about undercooked Millet in commercial dry dog food because it is thoroughly cooked during manufacturing.
Commercial bird feed and bird seed are widely made from millet seed. A wide variety of bird seeds is available at your local store containing Millet.
Dietary benefits of Millet:
Millet has several advantages over other grains, including that it is rich in minerals and vitamins and contains very few calories.
The main health benefit of Millet is that it is rich in carbohydrates. As an energy source, pets use carbohydrates immediately or store them as fat in the body for later use.
This cereal is an excellent source of several minerals and vitamins. It contains Niacin (Vitamin B3), Thiamine (Vitamin B6), and Riboflavin. In addition to lowering cholesterol, these vitamins and minerals improve brain function.
Millet is a good source of iron. Most plant-based foods contain very little iron, an essential mineral for red blood cell formation.
Millet also contains Magnesium. As well as reducing blood pressure, Magnesium improves the health of muscles in the body.
Millet has a lot of Manganese. Antioxidant properties of Manganese prevent free radicals from damaging cells.
Can Dogs Eat Millet?
Maintaining blood sugar level: Millet is a low-glycemic food, meaning it takes the body longer to digest than other carbohydrates.
As a result, your dog's blood sugar levels will remain more stable and are less likely to spike when eating foods that take longer to digest.
Good for digestion: Among the benefits of Millet are that it contains some prebiotics, which are beneficial bacteria that will stay in your dog's stomach and aid in removing infections.
This food contains high levels of fiber, which aids digestion.
Free of gluten: Unlike most grains, Millet does not have gluten. This makes it a good choice for dogs who are gluten-allergic.
Things to consider before feeding your dog Millets:
Dogs' digestive systems are affected by raw Millet.
It is essential to wash and cook the grain correctly. The consumption of alcohol should also be moderate.
A dog may be poisoned if Millet is improperly stored as they might grow molds, producing aflatoxins (Poisonous compounds that can cause liver damage and cancer).
The primary purpose of a Millet is to provide carbohydrates to the body. To fulfill your dog's carbohydrate requirements, it is suggested to feed your dog meat-based food, as it is also high in protein.
Conclusion
The good news is that dogs can eat Millet. Millet contains no toxic components that can harm dogs.
In addition to Carbohydrates and B Vitamins, Millet also contains Phosphorus and Iron, which are essential for a dog's overall development.
The consumption of millets is beneficial to the dog's metabolism.
Providing a balanced diet to your pet will help them with their daily activities and games.
You can consult your veterinarian if your dog is allergic to any new food it introduces.