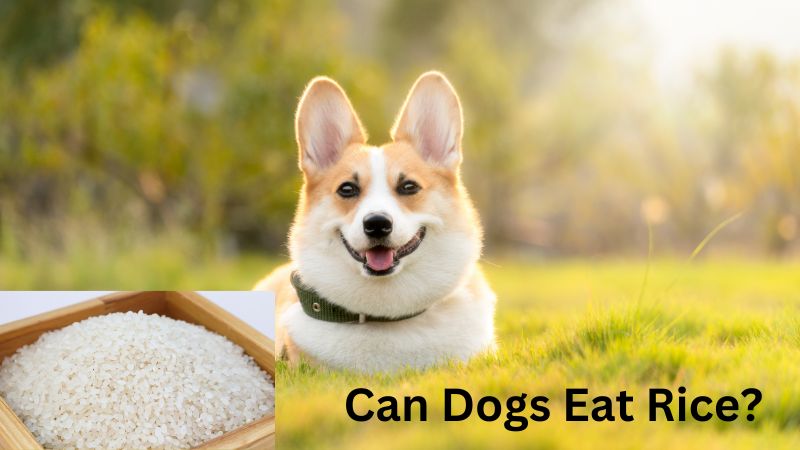 We are all aware of the versatility of Rice, which can be used to blend different flavors to create delicious dishes. Also, Rice is a good source of energy and a source of other vitamins.
Considering all the benefits packed into such tiny grains, we can't resist our furry friends trying this. The question is, can dogs eat Rice?
Yes, that's right. A dog can eat Rice if it is cooked properly. When Rice is cooked without seasonings or flavors and is included in a balanced diet, dogs can eat it in moderation. Several commercial dog foods also include Rice as an ingredient.
Read on to learn about dogs, Rice, and whether they should eat it or not in this article.
Take a closer look at Rice.
As one of the oldest grains in the world, Rice dates back over 5,000 years and is one of the most widely consumed grains worldwide.
Globally, Rice is a staple food in more than 100 countries.  Today more than 40,000 rice varieties exist. Wild, white, and brown Rice are popular dog food varieties.
Many other types of food are available but expensive and not commonly used in dog food.
Depending on how Rice is milled, it has a different nutritional value.
The milling removes the seed's husk, leaving the light bran or hull behind. We refer to this as brown Rice. Nutrients are contained in the hull or bran.
But due to the presence of hull or bran, brown Rice can be difficult for dogs with digestive problems so they can have diarrhea or constipation issues.
In contrast, when the hull or bran is removed, we are left with the starchier, sticky endosperm that we call white Rice.
This Rice is an excellent choice for dogs suffering from digestive issues or diarrhea because it is much easier to digest.
The different types of Rice
White Rice: Carbs – or starch – in white Rice can soothe upset stomachs.
Because this rice starch does not digest until it reaches the small intestine, where it feeds the bacteria that help maintain regular bowel movements in the dog's body.
Since it has a high glycaemic index, it burns rapidly, which means blood sugar levels increase after eating it. So, it might not work for dogs with diabetes or who are overweight.
White Rice may also not be a good choice for dogs who suffer from candida or yeast infections.
Brown rice provides more excellent nourishment due to the fiber, making it difficult to absorb. It has Complex carbohydrates which burn more slowly, stabilizing blood sugar in the body.
Also, Weighty dogs can feel fuller for longer and less constipated with the higher fiber content.
Basmati rice: The long-grain white Rice known as basmati is rich in carbohydrates, making it an excellent treatment for diarrhea and gastrointestinal conditions.
Jasmine Rice: This is a long-grain rice with a softer texture from Thailand. It is less starchy, but it is not sticky.
Wild Rice: This is the market's most nutritious type of Rice. It is rich in fiber and antioxidants, making it an excellent food source.
It is mainly likable to dogs due to its buttery flavor.
Benefits of Rice for health
As a carbohydrate, Rice does not qualify as nutritious. However, Rice offers many health benefits to your four-legged friend.
Here are some of the health benefits of feeding your dog rice that has been mentioned below:
Rice is low in fat
It has a low sodium content
This product contains antioxidants that prevent aging pets from contracting diseases and developing cognitive dysfunction.
The amount of calcium, phosphorus, and vitamin D it contains helps maintain healthy bones.
Assists in soothing upset stomachs
As a probiotic, it feeds the good bacteria in the small intestine
Rice's fiber improves digestion and promotes regular bowel movements
High carbohydrate content boosts energy levels and enhances cognitive abilities
Adding rice bran to your dog's diet is the healthiest option since it is a healthy supply of antioxidants and minerals.
The following nutrients are found in rice bran.
Provides your dog with the vitamins D, B1, and B6 that they need to maintain a healthy heart and metabolism
The benefits of niacin for healthy skin, digestion, and nervous systems
Strengthening bones, teeth, and ligaments with calcium
The mineral phosphorus strengthens bones, teeth, and ligaments when combined with calcium
It contains vitamin B1, supports cell production and metabolism
Contains mineral magnesium promotes the movement of muscles and the production of energy
It contains selenium, which is necessary for thyroid function, reproduction, and prevention of oxidative damage to cells
It contains manganese, which defends canine tissues from oxidative stress.
Rice allergies or intolerances include
Involuntary vomiting
Itchy skin
The paws of your dog are inflamed, or they are constantly licking them
Dry skin
Rashes on the skin
The appearance of hot spots on the scalp – Signs of hair loss
The best way to serve Rice to your dog
For dogs who suffer from digestive problems, vets recommend a bland diet of white Rice (without spices or oils) and cooked meat to help ease their symptoms.
Because it is easy for your dog's gastrointestinal tract to digest white Rice and regain balance, they can resume eating regular kibble.
 Steps to feed Rice:
Whenever you cook Rice for your dog, rinse it first to remove any excess starch.
If you do not have a rice cooker, you can boil it in plain water until it is tender enough to eat. The meal you give your puppy does not have any seasonings or fats that might cause stomach upset.
It is possible to use broths without sodium or fat in the water so that dogs can gobble down without a fuss, but it is usually plain Rice that dogs gobble down without a fuss.
It is also possible to add fresh veggies and various healthy types of meat to the rice mixture.
Rice that is fried includes fats, soy sauce, spices, and extra ingredients like garlic and onions, which can lead to severe medical problems.
Time for a rice snack for dogs
Making your dog food can provide your pet with excellent nutrition. Dog food recipes are available online. However, your dog's nutritional needs depend on breed, age, and health.
So, it is always a wise idea to check with your veterinarian before using a homemade dog food recipe on your dog.
You can make some tasty treats with Rice for your dogs mentioned below:
Rice and peanut butter treats for your dog
Treats for dogs made with chicken cheddar and brown Rice
Treats for dogs made with chicken and wild Rice
(If you are adding store-bought ingredients to your dog's bowl, check the labels before adding them).
Can dogs eat beans and Rice?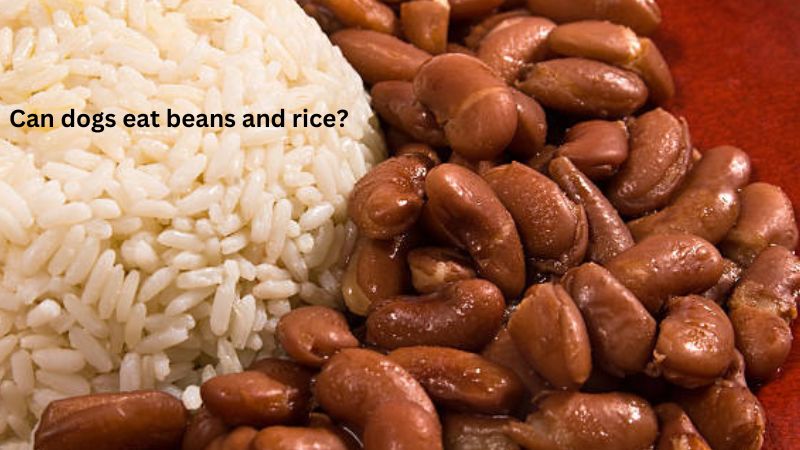 Eating beans and Rice by dogs is relatively healthy, as long as no additional seasonings or fats are added to the diet.
Beans contain several vitamins and minerals that are great for your dog's health. They include A and C vitamins, iron, potassium, dietary protein, and dietary fiber.
Giving beans to your dog's bowl may cause him to experience bloating; thus, if you choose to provide this food through your dog's dish, you need to take it slow – or he may throw up all over the floor!
If you decide to feed your dog beans, always cook them until they are soft and never offer them raw.
Choose fava beans, garbanzo beans, and legumes like beans.
How should I cook beans and Rice?
There is no doubt that one of the best ways to use Rice and beans with your dog is to feed it to him every couple of weeks instead of as one of his main meals.
If you are used to eating Rice and beans with plenty of seasoning and spices, you should avoid using those same spices on your dog.
To prepare for dogs, you should boil the beans and Rice in plain water until they are tender.
Doing so can give your pet a little variety in their diet and a significant boost in protein without affecting the nutritional balance of their dry or wet food diet.
Can dogs eat rice cakes?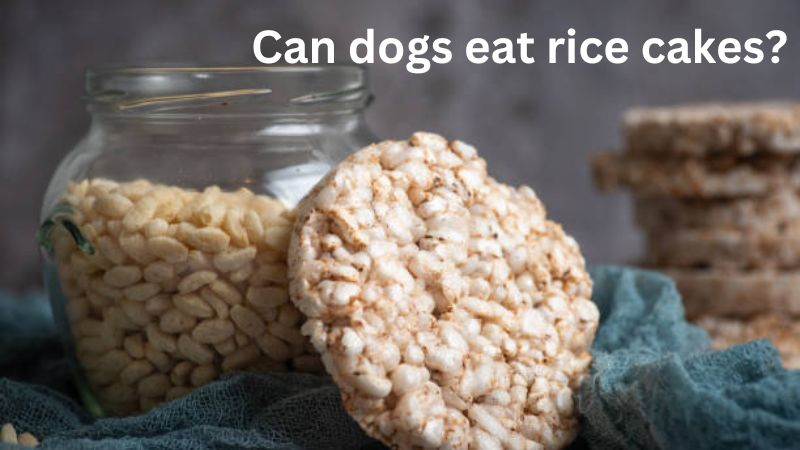 Rice cakes are suitable for dogs if they are made with brown Rice, which contains more vitamins and minerals than white Rice.
Dogs, however, have trouble digesting brown Rice.
Dogs can benefit from moderate quantities of grain because it contains B and D vitamins, calcium, riboflavin, and iron.
The fiber in rice cakes can help improve a dog's digestive system and keep its intestines clean.
Rice cakes can, however, upset your dog's stomach and potentially result in diarrhea if consumed in excess.
Is Rice Cakes unhealthy for Dogs?
It is safe for you to feed rice cakes to your dog without any problems, but it does not mean that these snacks are healthy for your dog.
A rice cake is traditionally prepared by applying high pressure or temperature to the rice grains to make them puff up. The grains expanded and packed tightly on top of one another.
Many manufacturers also add flavors, sugars, salts, and preservatives to the cake, depending on the brand and type of cake they manufacture.
Most dog parents seem to assume that rice cakes are healthy for their dogs because they are made primarily from Rice or made with rice flour, regardless of whether they have checked the ingredient list.
So, let's see why rice cakes are unhealthy for your dogs.
They lack nutrients
It is usually made using refined white Rice, that is, Rice stripped of its outer layers, such as the husk, bran, and germ, and therefore contains very little fiber, protein, and other nutrients.
On top of that, most rice cake brands do not have much nutritional values-no fat, no fiber, very few vitamins and minerals, and maybe a gram or two of protein.
In short, these snacks can be described as mostly finely ground grains combined with spices and artificial flavors, all of which are bound with refined carbohydrates.
A high Glycemic Index is a problem.
A rice cake's high glycemic index comes from its refined white Rice, which can rapidly cause your dog's blood sugar levels to spike.
This is why the snacks aren't recommended for dogs who are insulin resistant, have blood glucose imbalances, or have difficulty losing weight.
Ingredients that are unhealthy
If you look into some brands of rice cakes, you may find that they contain large amounts of sodium, sugar, and drizzles of chocolate and other sweet flavors. These can be highly toxic to your dog, so you must avoid buying them for him.
 Frequently Asked Questions
Can dogs eat brown Rice?
It is safe for dogs to consume brown Rice.
This type of Rice is packed with more nutrition than regular white Rice because it retains the seed's outer layer, which contains many vital nutrients.
Due to the same reason (outer layer), brown Rice may be a bit more challenging for your dog to digest.
Therefore, veterinarians often recommend white Rice instead of brown Rice for pups who suffer from digestive problems.
 Can dogs eat basmati rice?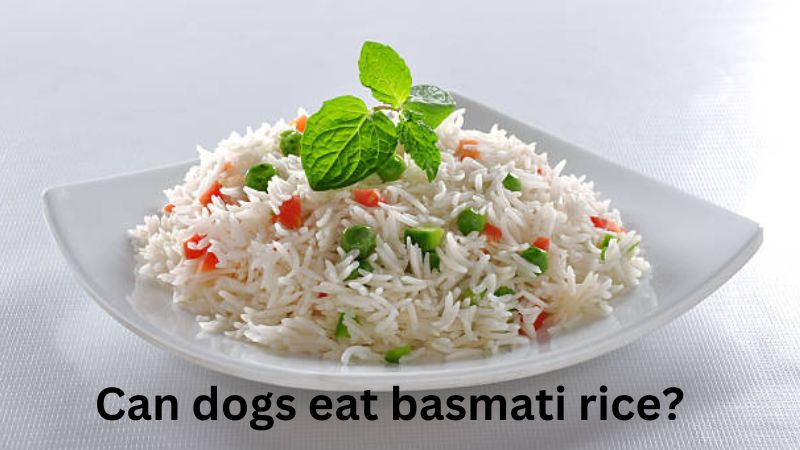 That's right, it is. It is not a problem with dogs eating basmati rice.
As long as you prepare cooked basmati rice in a moderate quantity, add a minimal amount of salt, and prepare it as simply as possible, dogs will enjoy it.
Your veterinarian may prescribe white basmati rice to soothe your dog's upset tummy for a bland dish.
Can dogs eat rice Krispies?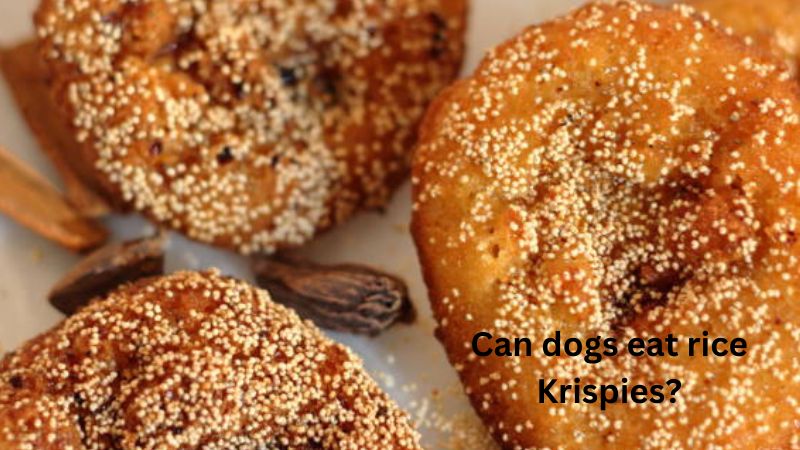 Rice Krispies is a simple breakfast cereal made with natural rice grains so dogs can eat it without fear. This breakfast cereal contains sugar, sodium, gluten, and marshmallows.
So, it is essential to feed your dog sparingly since they are empty calories and carbs that he doesn't need.
After eating Rice Krispies, you should contact your vet immediately if your pet shows symptoms or abnormal signs.
Conclusion
What is the verdict on dogs eating Rice? In formal terms, the answer is yes.
We enjoy feeding food to our canine friends, especially Rice, a popular food staple worldwide. The only condition is – that it should be plain with no seasonings or fat, and then Rice is excellent for sharing with your pet.
The low-calorie, low-fiber grain offers plenty of carbs to tame diarrhea and soothe upset stomachs. Its probiotic properties can help maintain your canine's immunity healthy since it is an easily absorbed source of carbohydrates.
You can begin with small amounts and then increase them according to your vet's advice.