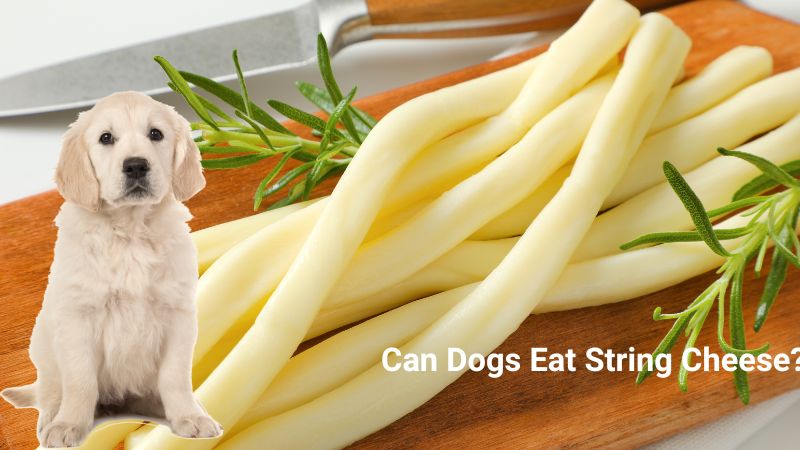 Can Dogs Eat String Cheese?
When you are a pet parent, you always wonder which foods are safe for your furry friend. The answer is yes if you wonder whether your dog can consume cheese, mainly string cheese. It will be fine if you feed your pet string cheese in moderation.
Exceptions may apply, however. It can be harmful to your pet even if only a tiny amount of cheese is consumed if it is lactose intolerant or has difficulty processing dairy.
In this article, you'll find out how much string cheese is acceptable for your pet, the benefits of string cheese, why string cheese is unhealthy for your pet, and many more. Let's dive in.
String Cheese: What Is It?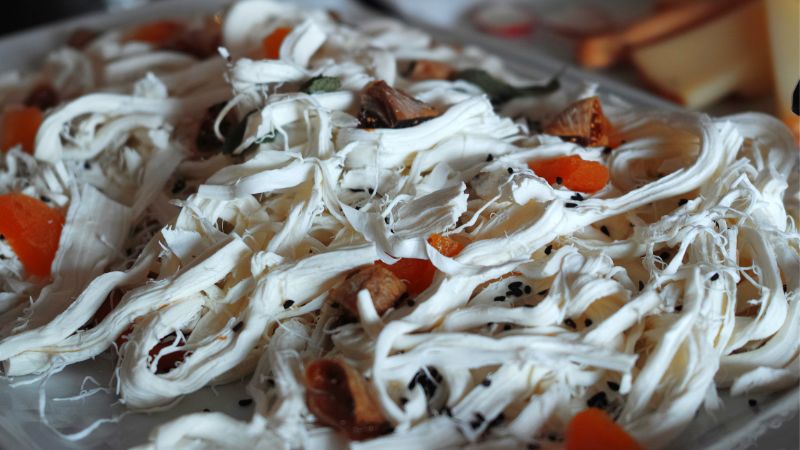 Cheese is the cheese that has been processed so that the protein chains align, creating a stringy texture. With this feature, you can easily tear the cheese, making it ideal for snacking.
String cheese contains relatively little salt and lactose. Therefore, it is considered safe for your pet to consume it in moderation.
Are dogs safe to eat string cheese?
A moderate amount of string cheese can provide several benefits for your dog, including:
String cheese is high in healthy fats, contributing to your pet's overall diet and health. These fats give them the energy to play, run, and do their daily lives.
Moreover, string cheese contains fatty acids, which are beneficial for the skin and coat of your pet.
Cheese contains calcium, which helps keep your pet's teeth, bones, and blood pressure healthy and strong.
Your pet needs vitamin A to maintain its coat and skin, boost the nervous system, and improve muscle function.
String cheese has vitamin B12, which is essential for the proper functioning of the nervous, digestive, and immune systems and the formation of red blood cells in your dog.
Zinc enhances your dog's immune system and thyroid function.
The mineral phosphorus helps strengthen teeth and bones, grow tendons and ligaments, and calcium.
It contains riboflavin which converts carbohydrates, proteins, and fats into energy that your dog can use for daily activity.
A powerful antioxidant, glutathione supports other antioxidants, such as beta-carotene and vitamin C, and is essential for proper liver function and cellular health.
Is string cheese harmful to dogs?
String cheese can have several harmful effects on your pet. These are mentioned below:
Some manufacturers add additives and preservatives to extend the shelf life of string cheese, which can deteriorate your pet's health.
If your pet is overweight or lactose intolerant, string cheese can harm their health. Like they may experience bloating, gas, diarrhea, and vomiting.
These symptoms also may occur even if your dog does not suffer from lactose intolerance but consumes a great deal of string cheese.
A large amount of string cheese can also cause your pooch to put on weight because string cheese is high in calories and sodium. Hence a large amount of it can make your dog gain weight over time.
Also, consuming too much string cheese in your dog can lead to high blood pressure, high cholesterol, stomach problems, pancreatitis, and heart disease problems.
Having such a stringy texture, string cheese is a choking hazard to your pet due to its stringy nature, which may make it difficult for them to swallow.
So, Before you feed the string cheese to your pet, break it up into chunks or cut it into smaller pieces to make it more palatable for your pet to eat the string cheese.
Adding string cheese to your dog's diet: a few tips
When it comes to string cheese, please give it to your pooch and in moderation.
Also, if you are feeding your pet string cheese, you may want to reduce his intake of other treats.
Initially, start with a small chunk and monitor him closely to ensure that he does not exhibit any signs of cheese sensitivity or lactose intolerance.
Ensure that the string cheese you select for your pet is low-fat and contains no or low salt since too much salt may cause sodium poisoning.
Check that string cheese is plain to ensure they do not consume additives such as onions, garlic, chives, etc., as they are toxic.
Last and most important thing, if you are unsure if string cheese is safe for your dog to eat, check with your veterinarian before you feed it to him.
Frequently Asked Questions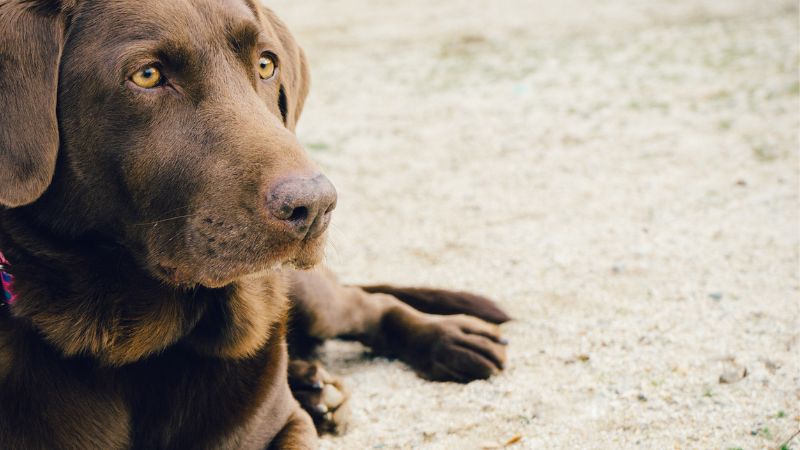 String cheese for dogs: how much?
The amount of cheese your pooch can consume depends on age, size, weight, and activity level. However, string cheese should not be given to your pet as a daily snack or treat.
Can My Dog Overeat String Cheese?
It's okay if your pet has overeaten string cheese. Dogs are not poisoned by cheese. If your pet consumes too much food sitting down at one time, it may experience bloating, gas, nausea, or diarrhea, but it won't suffer severe damage.
Water is the best thing to give him to flush out his system and get rid of the cheese naturally.
If your pet seems extremely unwell, take him to a veterinarian immediately.
Conclusion
String cheese in small quantities is perfectly safe for dogs. If your pet is overweight or lactose intolerant, you should avoid feeding string cheese since it contains high fat, lactose, and calories.
Rather than opting for string cheese, it would be better to choose healthier options such as fruits and vegetables.