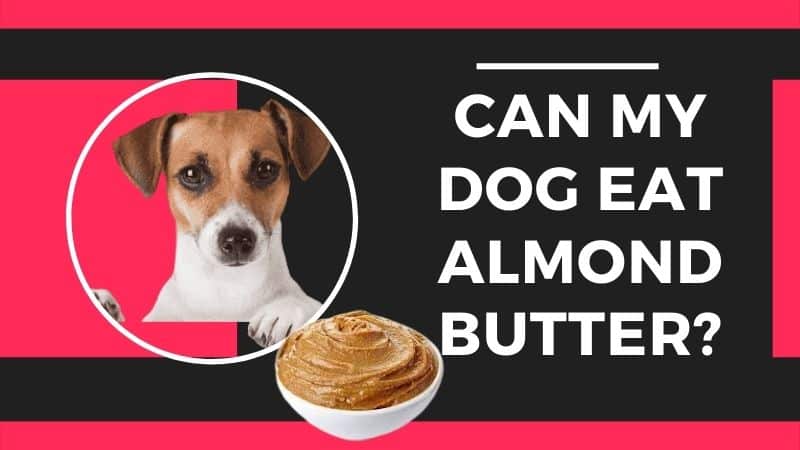 Can my Dog eat Almond Butter? As a concerned parent of a pet, you always consider the best option for your dog. As your dog wants to eat everything she puts an eye on, it is difficult to decide what is good for them and which ones to avoid.
Nut butter is one of the favorite human food among dogs. For dogs, the taste of the tidbits from almond butter to peanut butter is difficult to control.
As an owner, you want the best for your dog ensuring that your dog gets all the attention it wants and deserves. The major part is making sure that your pooch doesn't accidentally take any sort of food that is harmful.
Have you got any idea that the digestive systems of dogs is different compared to humans? It is true, whether you believe it or not. Unluckily, we cannot offer the same foods that we eat and enjoy to our canine friends.
The dogs can enjoy peanut butter, but in a moderate amount, but make sure to check the label to make sure that there are no chemicals that are toxic for dogs.
Let's get into details about this creamy and enriched snack.
What is Nut Butter?
Different spreads like peanut butter, almond butter, and cashew butter come under nut butter. It is made by crushing nuts and making a paste and then additional ingredients like flavorings, oil, and sweeteners are added to give a sensational and enhanced taste.
You can buy nut butter at a local grocery store or purchased it online. Make sure to read the package and keep a check for additives, preservatives, and fructose.
Non-GMO, organic selections, and gluten-free are the healthier nut butter options. Now the question is can dogs enjoy almond butter?
Can dogs eat Almond Butter?
Simply, the answer is yes dogs can occasionally enjoy almond butter. As almonds are not dangerous for all dogs, however, some canines are unable to digest them.
You need to be extra careful till you get an idea regarding the dog's resistance to almonds.
So, in tiny qualities, almonds or almond butter are not dangerous, but you need to be extra vigilant before serving them anything with almond butter.
Nuts are enriched with fats. This is important to consider as this will cause an upset stomach.
Symptoms to observe
Watch for the symptoms, if your dog has eaten too much almond butter
Gas
Appetite loss
Stomach upset
Nut Butters your dog can eat
All the butter is not safe for dogs, however, some can be enjoyed. Some of the common and safest are
Cashew butter
Peanut butter
Almond butter
Hazelnut butter
Nut Butters to avoid
Every nut butter is not safe for dogs like:
Pecan butter
Walnut butter
Macadamia butter
Pistachio butter
Some precautions before feeding your dog with nut kinds of butter or nuts
Make sure to read the label properly and carefully before giving it to your dog.  Often, artificial sweeter xylitol added to commercially available butter which is not good for dogs. Ensure that the butter is without chocolate.
Naturally, nuts are full of oil and calories. Even the safe kinds of butter contain higher calories and should be occasionally given to your dog in small amounts.
Conclusion
As a parent of a pet, you want to provide the best for your canine. It is important to serve delicious and healthy food to your dog. Fortunately, almond butter in a small amount can be given to your dog otherwise, it will affect the stomach and causes digestive problems.