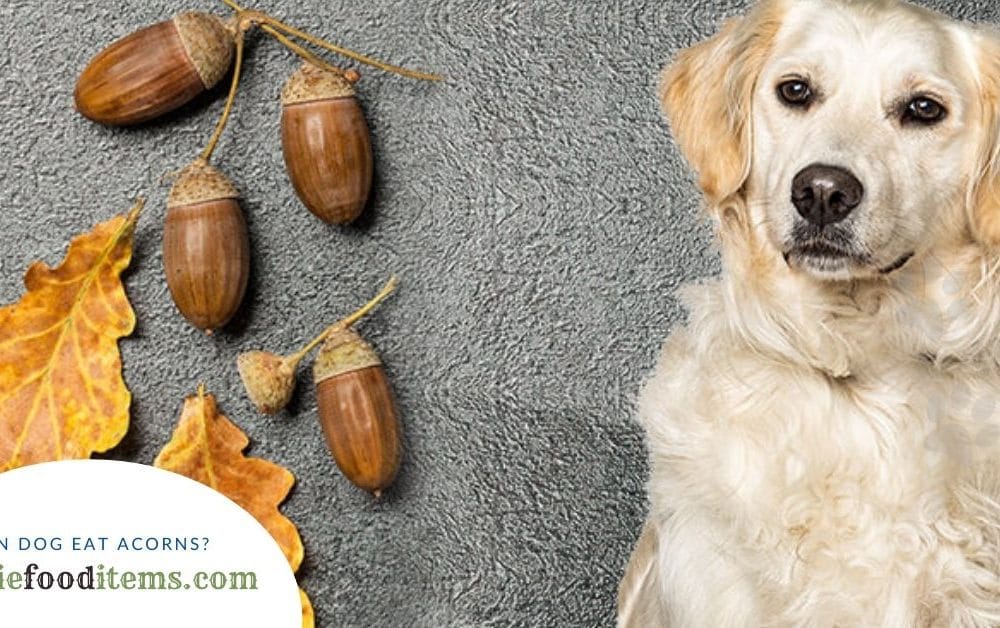 While roaming around through the woods with your furry friend you may observe acorns below an oak tree, but the question is are acorns harmful to dogs, can they be dangerous, and what are the precautions if your dog eats them?
Residents of different parts of the US are confronting acorns and other types of buts falling to the ground. Every 2-5 years, mast years occur, when there are abundant acorn crops, along with walnuts and hickory nuts are available suddenly to chipmunks, squirrels, deer, and your dog.
Naturally, dogs have an inquisitive nature and they eagerly discover the world with their mouth and nose. They might grasp and eat the acorns if we let them. However, if ingested acorns are poisonous to dogs.
It is important to go straight to your vet as soon as possible if your dog has eaten them.
Unluckily, dogs have no idea what they are eating is dangerous for their health. Now look deeply into why acorns are poisonous for dogs, the symptoms of acorn toxicity, and how to stop the dogs from consuming acorns.
What is an acorn?
Do you have an idea acorn is a fruit? It possesses a woody and hard outer layer that protects a single seed present inside that grows to form an oak tree. Acorns are green in color when immature, but as they ripen they turn to brown.
Around early autumn or towards the end of summer, these hard fruits mature fully and fall to the ground, ready to grow and form into a new plant or be consumed by your dog.
Why are acorns toxic?
Acorns and oak leaves come from Quercus sp. and have tannins and other compounds which are dangerous for dogs if consumed. The level of tannins is higher in immature acorns.
The result is an upset stomach and in the worst cases, kidney failure liver damage, and even death may occur if the tannins and other harmful compounds are consumed by a dog in notable quantities.
Consuming acorns which are hard and large objects may result in internal blockage or damage to the gastrointestinal tract. The only solution to get rid of acorns that become clogged in the intestine or stomach is surgery.
Symptoms of acorn toxicity
Within a few hours, the symptoms of acorn toxicity may appear and most of the signs are gastrointestinal.
Retching
Drolling
Vomiting
Abdominal pain
Diarrhea
Lethargy
Inappetence
The symptoms' severity is dependent on the frequency and amount of acorn ingestion. There are more chances of toxicity if a dog has eaten a large number of acorns.
Conclusion
During the fall season, it can be tough to keep a check on your dog and control him from consuming, it when they will be scattered abundantly on the ground. To help distract them from eating an oak, make sure to bring toys and treats for your dog during a walk. Consult your vet, if they accidentally consume acorns.