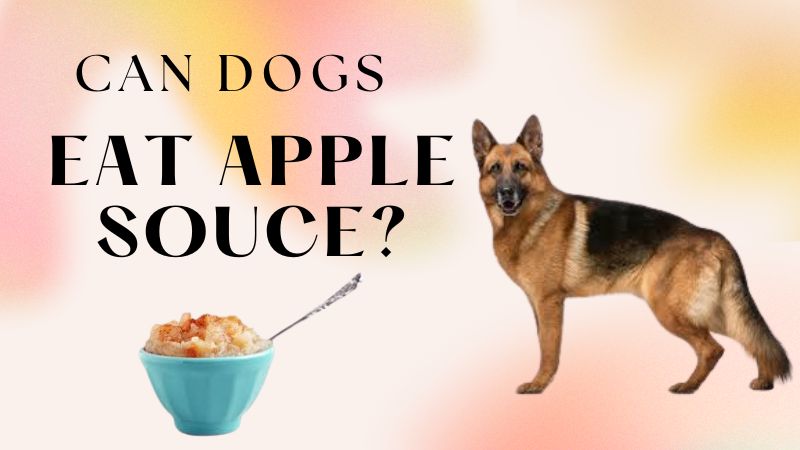 Dogs can eat applesauce as long as it doesn't have added sugars or flavors that could harm your pet. Before giving your dog applesauce, make sure it's the right one, as even homemade applesauce can have additional ingredients, such as extra sugar or spices that can be harmful to your pet.
Be careful that any applesauce you give your puppy does not contain apple seeds, stems, or leaves, as these contain cyanide, which is poisonous to dogs. Make sure applesauce is also free of xylitol, a sweetener sometimes used as a sugar substitute that is highly toxic to dogs.
What is applesauce?
When it comes down to it, the name pretty much speaks for itself. Applesauce is the puree of boiled apples. If you buy puree from the store, there may or may not be a few added ingredients, such as cinnamon, flavorings, or additional sweeteners.
Applesauce is commonly served alongside dishes such as pork or latkes during the winter months, or used as a substitute for low-fat butter in baked goods. It can also be tasted as a sweet, healthy snack.
Health benefits of applesauce
People refer to the old adage "an apple a day", but did you know that apples provide many health benefits for dogs?
Apples are an excellent low-calorie source of vitamin C, fiber, calcium, and phosphorus. Chewing on an apple can also be a healthy, crunchy treat for your dog to help clean his teeth (but don't use apples in place of a regular dog chew toy).
A plain, unsweetened applesauce, similar to plain apples, has high nutritional value for dogs. Applesauce is high in fiber, calcium, vitamins, and antioxidants. All of this translates into important health benefits for your dog, like healthier bones, a well-regulated digestive system, a stronger immune system, and more. Remember that your dog should be getting all of this through their daily dog ​​food.
Applesauce is also a low-calorie snack that can help dogs who need to shed a few pounds do so while still munching on some tasty, sweet treats!
BEST WAYS TO GIVE APPLESAUCE TO DOGS
Like any human food, applesauce is best enjoyed by your pet in moderation. You can give your dog a few scoops of applesauce as a tasty treat, or even use applesauce in dog-friendly recipes like dog biscuits for your pup to enjoy.
Applesauce without any added sugar, flavors, ingredients, or plant stems, leaves, or seeds is generally a safe treat for your dog!
ARE THERE ANY PROBLEMS WITH FEEDING APPLESAUCE TO DOGS?
Yes, homemade and store-bought applesauce may contain sugar, which is not healthy for your pet. Foods high in sugar can often lead to gastrointestinal problems such as indigestion, diarrhea, vomiting, and even pancreatitis.
Also, if your dog has any health issues, such as diabetes, feeding him high-sugar foods can lead to complications. Make sure to check the ingredients before serving applesauce to your dog.
CONCLUSION
Dogs can enjoy certain applesauce in moderation. Make sure to check for additional flavors and ingredients that may not be suitable for your dog before giving applesauce to your pet.