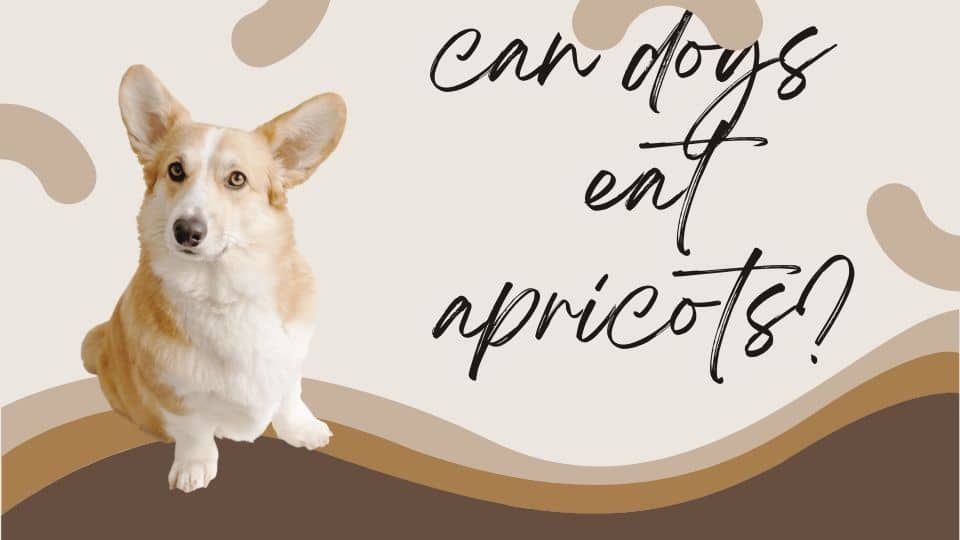 There is a lot of misunderstanding when it comes to serving fruits to your dog. A lot of fruits are dangerous to your dogs, but some of them are safe to share with your pup and luckily, apricots are among them.
Dogs love and enjoy eating fruits to fulfill their sweet cravings and the owner is also happy to serve them as we know it is a nutritious and natural snack.
But for our furry friends, all fruits are not healthy and safe so it is best to always check whether the food is safe or not before serving them.
Dogs can enjoy apricots in moderate amounts but make sure they don't consume hard stones inside the fruit or stem.
Keep on reading the article to know everything about the safe sharing of apricots with your dog.
Health Benefits of Apricots for Dogs
Apricots are very healthy and nutritious fruit. The fruit is enriched with magnesium, iron, beta carotene, potassium, folate, calcium, and vitamin C.
Nutritional Status of Apricots
Carbohydrates 3.9g
Calories 17
Sugar 3.2g
Protein ½g
Dietary fiber 1g
Studies revealed that apricots help to reduce blood pressure and minimizes blood cholesterol level.  This is the reason they are enriched in potassium and soluble fiber.
Apricots are enriched with anti-inflammatory polyphenols which can improve cardiovascular health. The fruit maintains healthy blood sugar and also helps in the provision of beta carotene which helps to protect eyesight.
For dogs, these vitamins are very important, especially in the case of senior dogs. The fruit helps in
Improvement of eyesight
Minimize inflammation
Arthritis and Joint problems
Maintenance of healthy blood sugar levels
Can eating apricots harm my dog?
When serving your dog apricots, make sure to serve the fruit only. The leaves, stems, and pit all-cause choking problems that have a cyanide compound. These are harmful to eat. Dogs may need medical help if they consume high amounts.
In addition, a high volume of apricots affects the digestive system. After consuming high amounts, the dogs might get affected with gastrointestinal problems.
If a dog develops symptoms of constipation or diarrhea, make sure to serve small amounts. Generally, it is safe to serve fruit in moderation with a gap of a few days.
The pits of apricots also cause choking problems. Pits can cause blockage and bowel obstruction that could be fatal if not treated.
How to get your dog to eat Apricots?
Many dogs initiate to eat apricots on their own. As dogs come under the group of carnivores. Dogs must be monitored to ensure they don't consume items, pits, or leaves.
Try to offer apricot slices along with other options of healthy snacks or mix the fruit into your daily diet.
Are Apricot seeds poisonous for my dogs?
Cyanide compounds present in the pits of apricot can affect the health of a dog. It is a poisonous compound in high amounts. Dogs might show signs of toxicity if a dog consumes apricot seeds within 15-20 minutes. S
The signs of apricot poisoning are:
Difficulty in breathing
Increased dilation of the pupil
Shock, lethargy, and fatigue
Aggression
Gums and mucous membranes are bright red
Apricot poisoning can be harmful if left untreated. Immediately check with your vet if a dog consumes the fruit.
Can Dogs consume apricot skin?
Surely, dogs can safely consume apricot skin. It contains a large amount of dietary fiber and helps in cleaning teeth while chewing.
How do add apricots to your dog's food?
Try the ideas mentioned below if you are looking for ways to add apricot to your dog's food.
Conclusion
Apricots are safe to eat for most dogs, as long as they eat the fruit only. The stems, leaves, and pits are all harmful in large amounts. The fruit is healthy and nutritious and many dogs love to enjoy them.