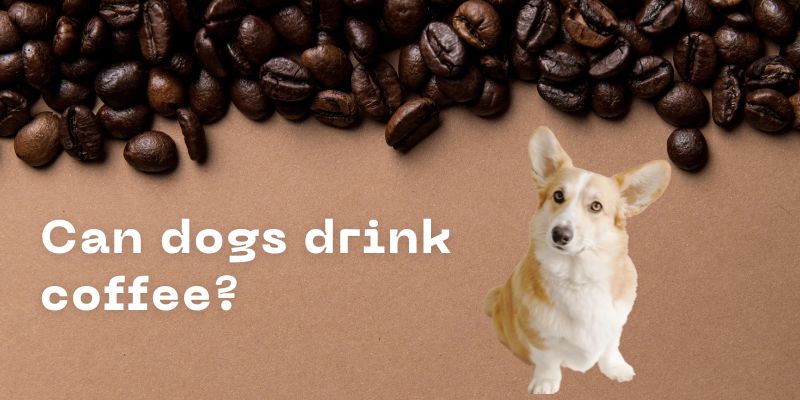 Can dogs drink coffee? Dogs are extremely hazardous to beverages like coffee, tea, and cola. However, experts explain what to do if a four-legged companion drinks a caffeinated beverage. The methylxanthines are the group to which caffeine belongs.
What may give dogs caffeine poisoning?
The most frequent cause of poisoning is foods containing caffeine that have not been properly secured. Coffee is one of the most popular sources of caffeine, but other foods also contain caffeine. A large amount of caffeine is also present in things like tea and energy drinks. Caffeine can be found in soda drinks, some weight loss products, and even coffee chocolates.
Theobromine, which is present in chocolate and is a relative of caffeine, can make dogs and cats sick. Remember the liqueurs and coffee-flavored ice cream. The chocolate-covered coffee bean is a snack that is twice as poisonous.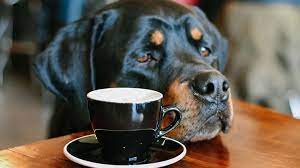 Dogs don't require a wake-up call
Dogs, unlike people, can stay up late and still wake up feeling fine. Dogs take quick naps throughout the day to rest, contributing to this in part.
Since dogs cannot take caffeine, using coffee as a wake-up call would be lethal for your four-legged pet. This implies that it may be bad for dogs to drink coffee. For instance, coffee intoxication is one of these.
Dogs do not tolerate caffeine
About this, your dog is at risk from more than simply coffee. Caffeine is also present in many other foods. Tea and energy drinks are two examples of this. This could be a little, too, depending on the variety. Caffeine levels in black tea are comparable to those in coffee.
A substance found in chocolate is related to caffeine. Theobromine is this. Dogs may become poisoned by this material. So never give chocolate to your dog. Because chocolate can occasionally fall to the ground, the likelihood of consumption is even higher than with coffee. Of course, combining chocolate and coffee is a recipe for disaster.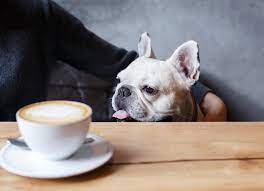 How can caffeine intoxication be treated?
Your pet consumed coffee? Then, it's crucial to take action. As with any poisoning, acting fast is crucial in the case of caffeine poisoning. I generally suggest that you talk to a veterinarian. The dog may lose a lot of water if poisoned. Dehydration is a risk as a result. It frequently takes an injection to stabilize the body.
Medication is often also used to lower blood pressure and heart rate. The inpatient stay may be several days, depending on the animal and the degree of poisoning.
Can a dog recover from coffee poisoning?
Chances are good that your dog will survive the poisoning with assistance if they are only moderate symptoms. It appears worse when the symptoms are more acute. The symptoms are severe if there are coma and convulsions.
Take caffeine poisoning carefully, therefore. It should not be taken lightly. If your dog drinks coffee, his life might be in jeopardy.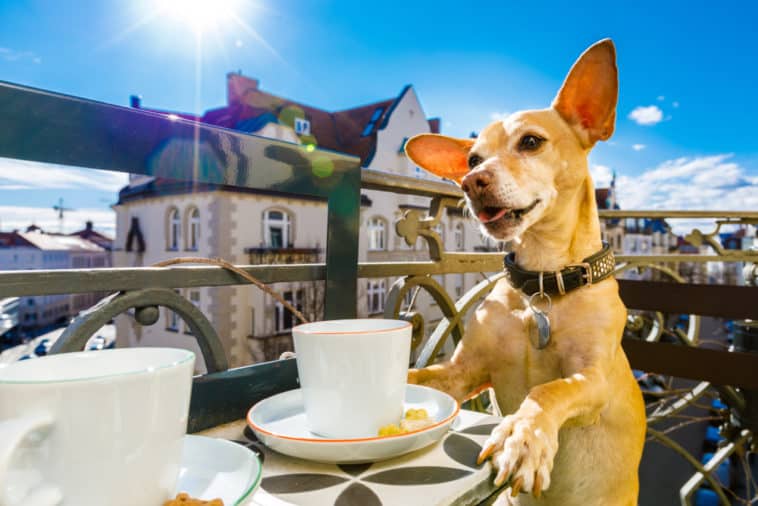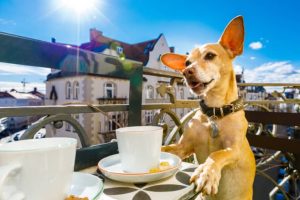 Can dogs eat bananas too?
Dogs can eat bananas without harm, but moderation is crucial. Due to their high sugar content, bananas can increase your dog's risk of health problems. Never give your dog more than a couple of thin banana slices at once. At least 90% of the time, your dog should eat regular food.