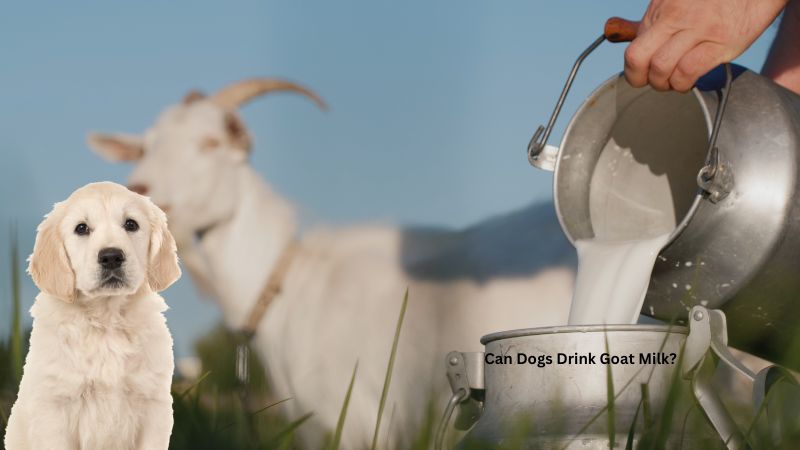 Can Dogs Drink Goat Milk?
In this article, a nutritionist explains the merits and demerits of each.
In general, dogs are OK with drinking goat milk. Because dogs' stomachs can be easily digested this milk, it is a popular alternative. A goat's milk meal is nutritious and can digest and absorb nutrients without straining the stomach and liver, making it ideal for hydration and rice toppings. An experienced pet nutrition manager will explain the advantages and disadvantages of goat milk and the precautions to take when feeding.
It's OK. For dogs to drink goat milk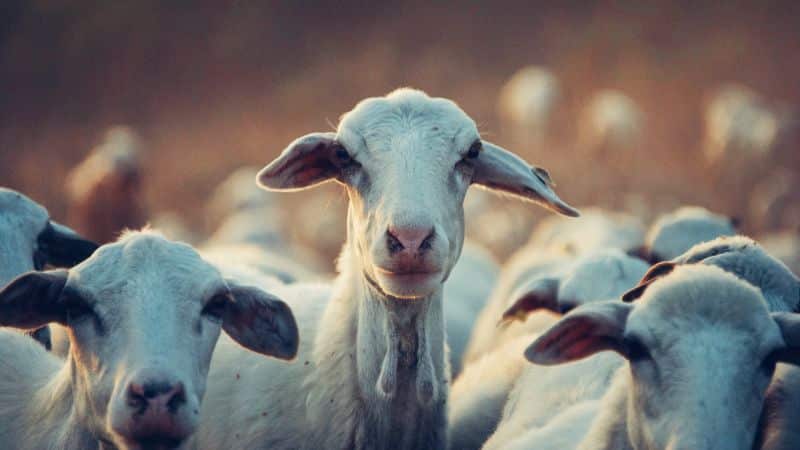 Goat milk has many health benefits over cow's milk, including a lower risk of diarrhoea in dogs, a high nutritional value, and a lower risk of diarrhoea when drunk by dogs.
In addition, it is palatable, so it is recommended for dogs who need hydration or don't have an appetite.
As it may cause allergies in some cases, be sure to give a small amount when giving it for the first time to prevent vomiting or diarrhoea.
You should give it at most 2% of the optimal daily calorie content as long as everything runs smoothly. You can easily calculate the optimal daily calorie content using the "Food Diagnosis." (free) of WORLD FOODS, an original dog food.
What can a dog allergy test tell us? How many factors go into choosing dog food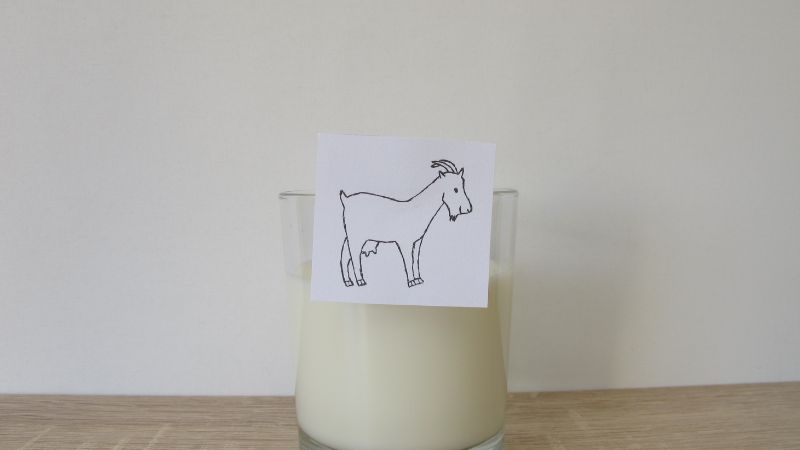 Nutritious goat milk
A goat's milk contains many nutrients, such as protein, calcium, and amino acids.
| | | |
| --- | --- | --- |
| | Goat milk | milk |
| energy | 57kcal | 61kcal |
| protein | 3.1g | 3.3g |
| lipid | 3.6g | 3.8g |
| carbohydrate | 4.5g | 4.8g |
| potassium | 220mg | 150mg |
| calcium | 120mg | 110mg |
| tryptophan | 38mg | 46mg |
| cystine | 40mg | 26mg |
| | |
| --- | --- |
| | Characteristics |
| potassium | As a result, excess salt is eliminated, sodium is balanced, and blood pressure is stabilised. As the kidneys weaken, they will become excessive and damage the heart. It is essential to limit the amount consumed. |
| calcium | Not only does calcium form bones and teeth, but it is also essential for nerve communication. There is a risk of orthopaedic diseases not only if there is a calcium deficiency but also if there is a calcium overdose. |
| tryptophan | Dogs need this amino acid to produce serotonin, also known as the "happiness hormone," and melatonin, known as the "sleep hormone." |
| cystine | Keratin is a protein that makes up the coat and claws of dogs. The skin will lose its lustre or become easy to cut if insufficient. |
Giving goat milk has many benefits.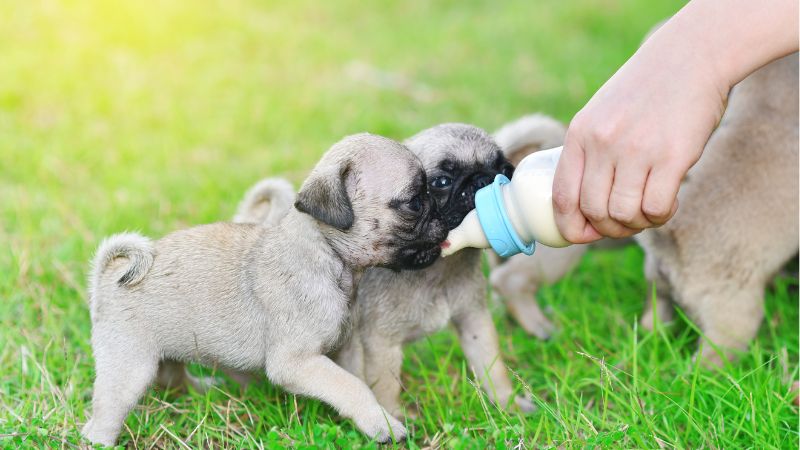 Less prone to allergies
The casein protein in milk causes milk allergies, but in goat milk, it is primarily a casein protein, which is less likely to cause allergies. The use of goat milk instead of milk is therefore recommended when feeding dogs and cats.
Why goat milk is less prone to diarrhoea
It is believed that diarrhoea caused by drinking milk is caused by lactose intolerance, which lacks enzymes to break down lactose. When the small intestine cannot break down lactose, it moves to the large intestine and induces diarrhoea by increasing the water content in the bowel (osmotic diarrhoea).
Although goat milk has little lactose, it is almost the same as milk regarding diarrhoea (*1,2). The difference is in the "size of fat globules" rather than the amount of lactose and the processing method.
Differences in the amount of lactose
Goat milk
milk
Dog milk
Lactose (%)
4.5
4.4
4.0
Freshly squeezed milk has large fat globules (lipids); as it stands, it solidifies and forms a layer of fresh cream. Many milk products undergo homogenisation to accommodate this change, in which fat globules are crushed.
The digestion of milk improves as a result. Since lactose reaches the large intestine faster, many people and dogs lacking lactose digestion enzymes (lactase) break their stomachs and get diarrhoea (lactose intolerance).
In contrast, goat milk is generally shipped without homogenisation since the fat globules are initially small. As fat globules digest slowly, lactose also reaches the large intestine slowly, so diarrhoea is less likely to occur (it is difficult to manifest).
Questions and answers
Is goat's milk good for my dog?
Dogs can drink goat's milk without worry; it is healthy and highly recommended! One of the most desirable benefits of goat's milk is its digestive properties. You can give your dog goat's milk for digestion because it contains probiotics that increase the population of healthy bacteria in the digestive tract.
What milk is best for dogs?
The best type of milk for your dog is goat milk, which lacks the complex proteins that make cow's milk hard to digest, but even goat milk can be given sparingly or as a dietary supplement.
Can goat's milk upset dogs' stomachs?
While goat milk can be easier for some dogs to digest, she may still have problems if she's sensitive to dairy. Try it with minimal amounts to avoid upsetting your dog's stomach.
How much goat milk do I give my dog?
Serve 2 oz of goat milk daily to pets under 20 pounds. Pets between 20-40 pounds should receive 4 ounces of goat milk daily. You should feed pets between 50 and 80 pounds and 8 ounces of goat milk daily. Ten ounces of food a day is recommended for pets over 80 pounds.
What is the safest milk for dogs?
One speciality milk you'll find in grocery stores is lactose-free cow's milk, which has had its lactose removed. This can be a safe option for dogs who are lactose intolerant. Plant-based soy, oat, almond, or rice milk is often safe for dogs.
Summary
Can Dogs Drink Goat Milk?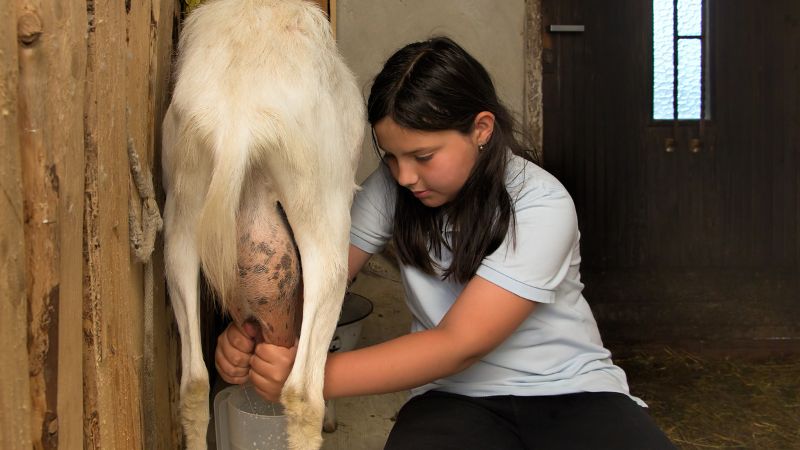 Compared to cow's milk, goat's milk is less likely to cause allergies and diarrhoea.
It is rich in nutrients that are good for dogs
Suitable for hydration and topping rice
It is recommended for dogs with no appetite or elderly dogs who cannot eat.
It is relatively unlikely that goat milk will cause allergies or lactose intolerance symptoms in most dogs, but some dogs may have difficulty digesting it. The first time you give it to them, please give them a lick and see how they react.