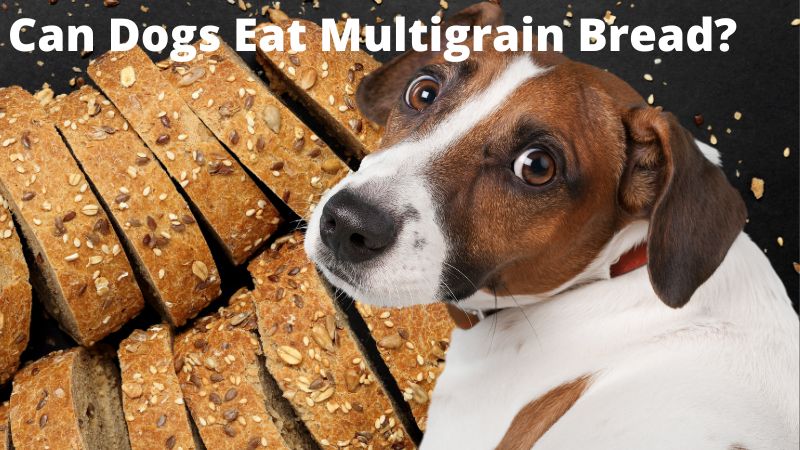 There are several different multigrain bread varieties that humans consume daily. Whether it be breakfast, lunch, or dinner, bread is served with a wide variety of sandwiches, stews, soups, and other items.
People who love dogs naturally share most human foods with them, and now while consuming a piece of multigrain bread, one might see their pampered four-legged companion looking at them with pleading eyes.
Does that mean the dog is allowed to eat bread? Can Dogs Eat Multigrain Bread?
Dogs can eat it as long as it doesn't contain harmful ingredients or if they are not sensitive to wheat or grains.
Our guide explains how safe multigrain bread is for dogs.
Multigrain bread in brief?
The term multigrain bread refers to bread that is baked using a variety of grains. Although several types of grains are included, not all of them are whole grains.
It contains flaxseed, millet, barley, oats, wheat, and various other grains.
Vitamins and proteins are abundant in this type of bread and contain up to four times as much dietary fiber as white bread.
Some varieties of multigrain bread contain edible seeds, such as flaxseed, sunflower seeds, pumpkin seeds, and quinoa.
You can also purchase rye and sourdough bread.
How do the ingredients in Multigrain Bread affect dogs?
While every variety of multigrain bread is not harmful, due precaution should be maintained while giving it to your dog since some varieties contain nuts and seeds that are harmful to them.
Nuts and seeds' flavor and health benefits make them a favorite among humans. However, they can pose problems for your furry four-legged friend.
Peanuts and cashews present in multigrain bread are considered safe when given in small amounts to your pet.
Salted nuts are present in multigrain bread, and their consumption can result in issues related to water retention and other complications as well.
Almonds are a few of those nuts that pose a significant choking hazard among pets.
Macadamia nuts are extremely harmful to dogs and can poison them.
Only serve your dog multigrain bread when you are 100% sure that all the ingredients present are safe for consumption by pets.
Avoid feeding your dog bread that contains these items
Raisins: Bread and baked goods often contain these dried fruits. These are toxic to dogs.
Garlic: Dogs may experience pain, vomiting, Diarrhea, and lethargy after being exposed to garlic.
Xylitol: Your dog's intestines cannot digest this artificial sweetener. Also, though safe for human consumption, it is poisonous to dogs.
Chocolate: Often, sweet bread is baked with chocolate chips. Don't let dogs consume chocolate, as it's harmful to them.
Multigrain bread's side effects for dogs:
An important point to consider: When feeding your dog multigrain bread, the presence of wheat should be your primary concern. Some dogs have allergies to wheat, and feeding wheat to such dogs might result in adverse health issues.
In such a scenario, Gluten free bread might come to your rescue.
A gluten-free diet is beneficial when a person or their pet is allergic to wheat.
Your dog can develop several health problems if he is allergic to grains, including:
An itchy feeling
Skin rashes
Inflammatory bowel disease
The loss of fur
Dogs that consume large quantities of multigrain bread may experience stomach upset or even bloating, a serious condition that needs immediate medical attention.
If your dog is allergic to grains or if the bread contains toxic ingredients, consuming even a tiny amount can cause serious health problems for him. Your veterinarian will likely be able to provide you with the right advice after reading the ingredients listed on the product's label.
Conclusion
Our bodies benefit greatly from the consumption of multigrain bread. This is because it helps lower the risk of diseases such as stroke, diabetes, heart disease, and the risk of cancer.
If your dog eats a small piece of plain, multigrain bread, he will likely be fine. Bread made from multi-grains is considered safe as long as it does not include items harmful to pets.
There is a likelihood that many dogs may be intolerant to grains or may have allergies related to wheat. As a result of this condition, dogs may feel itchy and lick their skin excessively after eating multigrain bread made with wheat flour.
Always talk to your veterinarian before giving your dog any new food made for human consumption.