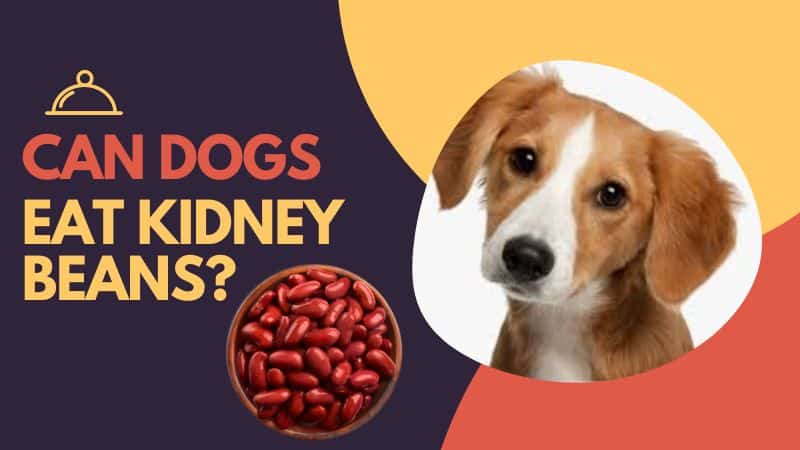 CAN DOGS EAT KIDNEY BEANS? We all have different types of concerns when it comes to our pets. Be it the little things regarding their outfits or physical health, from daily bathing to feeding our dogs, we, as caregivers, do not wish to go the wrong way.
As we all have seen, one of the primary focuses on a dog's lifestyle is what type of food they eat or what different varieties of food we can offer them.
It's common to wonder what food you and your dog can eat when preparing a meal. Green beans are a vegetable you and your dog can enjoy, but they are not even a bean! Can dogs eat beans? Can dogs eat kidney beans?
What are Kidney Beans?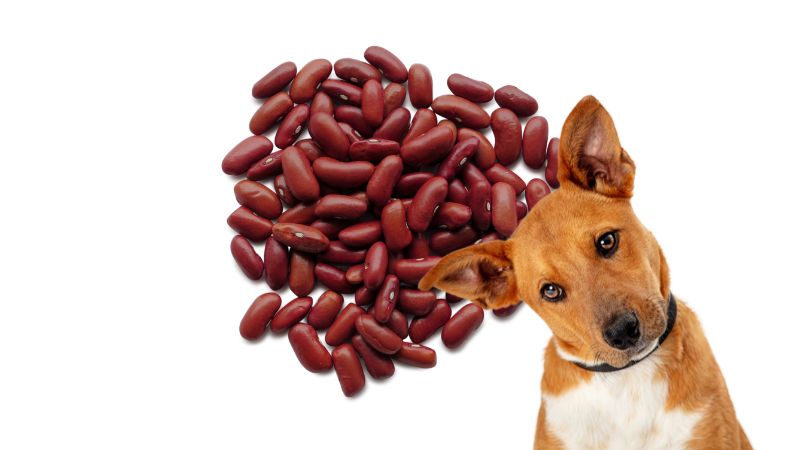 It is estimated that kidney beans originated in Peru and are a variety of common beans. Typically eaten well-cooked, kidney beans are used in various traditional dishes. The common bean is an important food crop and a significant source of protein. Kidney beans come in various colours and patterns, including white, cream, black, red, purple, etc.
In addition to carbs and fibre, kidney beans are a good source of protein, iron, copper, magnesium, potassium, vitamins, and minerals. It helps improve blood sugar control col, cancer prevention, and many more diseases.
Can dogs eat kidney beans?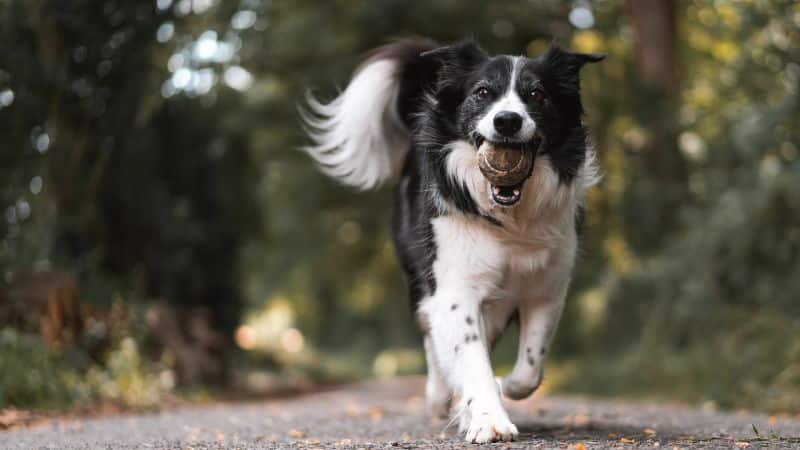 The consumption of beans can be part of a healthy diet for dogs. They are rich in fibre and protein. Dogs can have beans as a treat. That means they should never exceed 10% of your dog's daily calorie intake. But the question is, can dogs eat kidney beans?
Cooked kidney beans are safe for dogs when prepared correctly and in moderation. Besides providing plant protein and dietary fibre, beans are essential to a healthy diet.
However, dogs should not be fed canned kidney beans; they are just not a healthy choice for your pet. Canned beans are loaded with sodium and preservative chemicals, which are unsuitable for your dog's digestive system.
Kidney beans can cause illness in dogs and humans if eaten raw. It will cause gastrointestinal issues if they are to be consumed in a higher quantity. Cooking kidney beans drastically reduces such effects and makes them safe for consumption.
What types of beans can your dog eat?
Butter Beans
Black Beans
Red Kidney Beans
Lentils
Which beans shouldn't be fed to your dog?
Raw Beans
Canned Kidney Beans
Re-fried Beans
Coffee Beans
Are Kidney Beans bad for dogs?
Kidney beans can be added to your dog's diet if thoroughly cooked and fed moderately. Otherwise, your dog can get sick. Firstly, beans tend to make us gassy; overeating beans will likely make your pet sick. Raw kidney beans are toxic, so your dog must only be fed cooked kidney beans.
Are Kidney Beans poisonous to dogs?
Only raw kidney beans are toxic for both dogs and humans. As we have studied, cooked kidney beans drastically reduce such effects. In addition to being cheaper, dried kidney beans have no additives. You should cook them thoroughly before giving them to your dog because they are raw. You should contact your veterinarian if your dog eats dried or raw kidney beans and shows any signs of illness.
Symptoms of poisoning may include:
Vomiting
Diarrhea
Excessive drooling
Abdominal pain
Lethargy
Loss of appetite
Ways to prepare beans for your dog:
If you feed your dog canned kidney beans, drain and wash them before boiling them for at least 10 minutes to ensure they are soft and edible. However, if the beans are palatable, they are safe to be eaten.
If you are worried about the amount of sodium or the presence of other preservatives in canned beans, you can try buying dried kidney beans instead. Buying dried kidney beans is cheaper and does not contain additives, but you must cook them thoroughly before feeding them to your dog.
Conclusion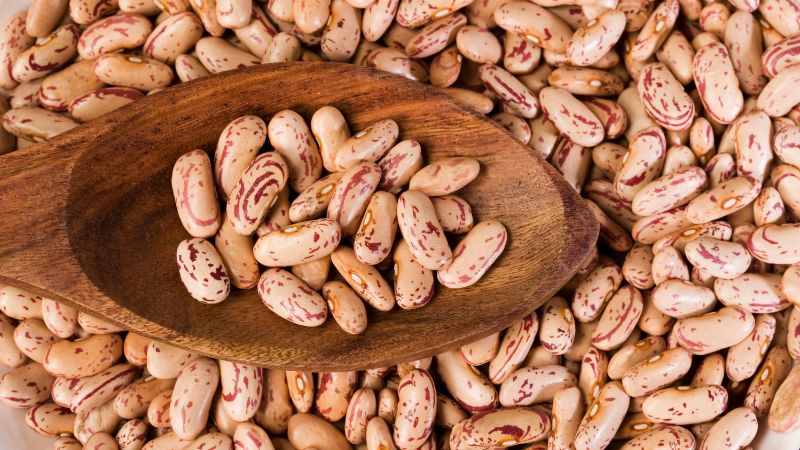 From the above-stated matter, it is clear that dogs can eat kidney beans, and not only kidney beans but all other types of beans if they are well-cooked and fed in moderation to prevent overeating and illness.
As we know, kidney beans are a great source of fibre. However, you can try a tailored dog food plan. You can try recipes that combine Kidney Beans, Brown Rice, and soy nuggets; these will work wonders for your dog's digestive health.
Now that we all know the merits and demerits of feeding our dogs kidney beans, we are also aware of the quantity to be given and the effects of feeding our dogs disproportionate and bad-quality kidney beans. Therefore, it can be safely said that we all know the answer to the question, 'Can dogs eat kidney beans?'.
Frequently Asked Questions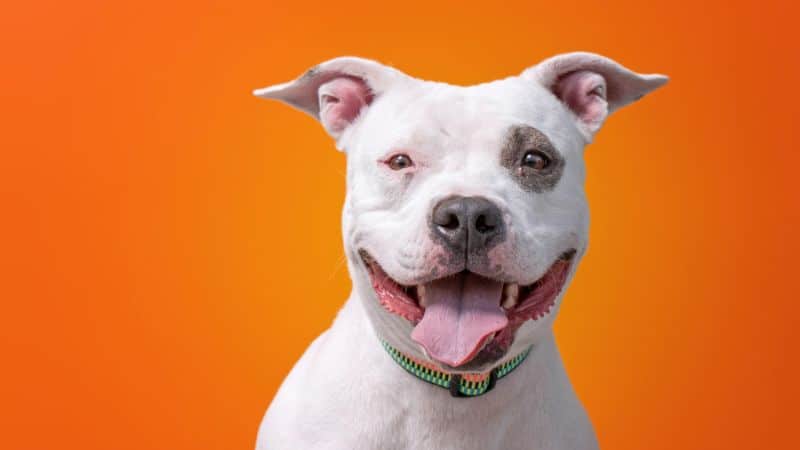 Do dogs have a problem eating canned kidney beans?
The kidney bean is safe for dogs to eat if it is cooked. Don't give too many beans to keep your pet from getting too full and sick. We all know that kidney beans are a good source of fibre that helps with digestion and keeps the gut moving.
Can I feed my dog kidney beans?
But don't give your dog too many kidney beans. These red legumes have more phytohemagglutinin, a lectin that makes dogs sick if they overeat it. If your dog gets raw kidney beans by accident, you should call your vet to find out what to do next.
How safe are beans for dogs?
WHAT BEANS CAN DOGS SAFELY EAT?
Kidney beans that have been cooked.
Beans on the cob (Also called Lima beans.)
Black Beans,
Haricot a (Also called navy beans.)
Beans.
Can dogs eat rice and beans?
Beans and rice are suitable for dogs as long as they don't have any extra seasonings or fats added. Beans are great for your dog's health because they contain vitamins A and C, potassium, iron, protein, and fibre.
What beans cannot dogs eat?
Fresh beans and bean shells: Don't give your dog raw beans or their pods or shells. Fresh fava beans (also called broad beans), edamame, and lima beans can all be toxic to dogs, so ensure they are fully cooked before giving them to your dog.
Can dogs eat oatmeal?
You can make oatmeal the right way to include it in your dog's diet. Ensure your dog only gets cooked oatmeal, and pick plain kinds without milk. In addition, you should slowly increase their amount to determine how well they can handle it.
Can dogs eat cereal?
Safe Cereals for Dogs
Orijen Dry Dog Food This food is best for your dog with diabetes because it has a lot of protein. Fresh ingredients are also used in the recipe. Most of the protein in this dog food is derived from chicken, fish, or turkey. One of the best things about the diet is that it contains no fillers.